Tweet
There are so many rules applied when you decide to get into the real estate business. You probably not familiar with some of them and some others are quite understandable. When it comes to the real estate business, people tend to do the business in their own way.
They bought the house themselves, they repair it themselves, and they sell it themselves. While this process is not the wrong one to make money, this process is troublesome if you're serious to build a business around your real estate investing. Others might go for the other route , after renovating their property into nice place to live in, there it comes houses for rent sign. Upon successful house renting deal, house owner enjoy continuous rental income which is on passive mode. Thus, different investing route requires a different game plan !
At first, you need to have some contacts that could help you in the real estate business. These contacts could be your real estate brokers, appraisal agents, bankers, and so on. If you're combining the strength of these people, you could build your business faster and easier.
As a real estate investor, you need to realize that there are so many rules and regulations that you must obey in order to keep your business running smoothly. These rules and regulations are made by the government to ensure you that you'll get a good buyer for your property. These regulations also made to make sure that only landlord or real estate investor that really serious with investing in the real estate could get in to the market.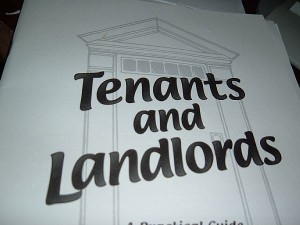 Some of the landlords or real estate investors are not happy with these rules and regulations because they think that it's wasting their time and money. However, the government already has their own strategy in facing these people. One of the strategies is by giving them a fine up to $20,000 if they're still not following any new rules or regulations.
One of the problems that usually found between a landlord and tenant is the refundable deposit problem. The tenants often disagree with the refundable deposit option while the landlord wants to make sure that tenant is really serious with their decisions. This debate could take a long time to finish. That's why the government held a Tenancy Deposit Scheme (TDS). TDS will act as a neutral part between the tenant and landlord, and it will hold the deposit for them. This option usually more agreeable by both sides, either the tenants or the landlords.
There are probably some more rules and regulations that might be come up during the years. The landlord or real estate investors need to keep their ears up to find out the rules as soon as possible and make some strategic plan to follow the rules while maximizing the profits if not lessen it.
Real estate investing is a good choice for people who just start out in the investment business, even if the only thing that they knew is buying, repairing, and selling the property as fast as possible. During the time, these landlords or real estate investors will realize the true potential of real estate business and figure out how they could make it more profitable for themselves.